When traveling somewhere, people like to get informed and learn more about that place before they visit. They want to know all the attractions, restaurants, landmarks, etc. However, whenever we travel somewhere, we often have that "oh, I wish I knew that earlier" moment in just a couple of days.
We will discuss useful bits and pieces to make your trip to Dallas more comfortable and fun. Dallas is a large city, and you don't want to miss out on anything because you didn't have the right information before your trip.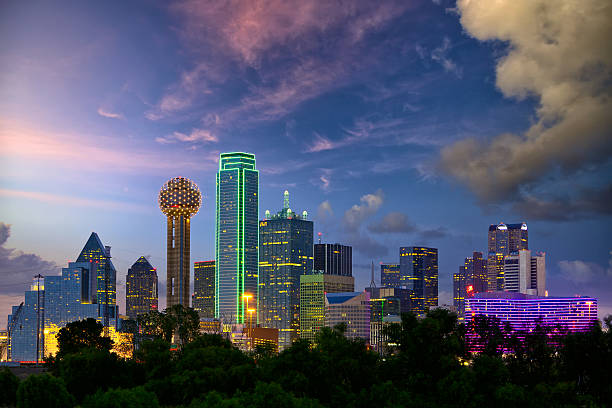 Here's what you need to know.
The Dallas Fort Worth airport is huge.
You'll feel the Texas hospitality as soon as you enter the DFW airport. The whole facility is massive, and you can see the AT&T stadium from the airport. There's a tram going around the airport at all times, so you can use it to move around.
DFW has many lounges where you can sit down and get a drink with free Wi-Fi. If you want to grab some great local barbecue, there are several authentic places around the terminals.
You'll want to get out of the airport as soon as possible so consider getting a rental and a DFW offsite parking so you can have your car waiting for you when you arrive.
Don't get stuck in traffic jams.
Dallas is a big city, and many people rent cars when they visit. However, you should understand that Dallas has two rush hours during which you can expect large traffic jams. In the morning, everyone goes to the center and rushes to work.
In the evening everyone goes out of the city center. Pay attention to the time when driving around and avoid these two periods. On the other hand, consider renting a scooter or a bike to get around town.
Eat at local restaurants.
Dallas is known for its Texan hospitality, including the local cuisine. More specifically, you must try the Texas barbeque while you're here. There are many big cities where it's best to stick to large food chains and eat there, but this isn't the case with Dallas.
Outside of barbeque, you can eat some of the best burgers, tacos, fried chicken, and other traditional American food. You'll always find some good places to eat – just be on the lookout when going around the city.
Visit in autumn or summer.
The rainy season in Dallas is during spring, and you can't go sightseeing and explore the city when it's pouring outside. On the other hand, temperatures during winter go down to 59°F, which isn't that cold for this period of the year, but if you don't like colder weather, it's best to visit during autumn.
Autumn is the most pleasant season with clear skies, no rain, and pleasant temperatures. Summers can get really hot, but this is also when you can find the most events and enjoy all kinds of activities.
If you don't want to rent a car or a scooter and you plan on using transportation to move through the city, you should either get a DART pass or use the Rideshare app. DART is short for Dallas Area Rapid Transit – thousands of bus lines go in and out of the city.
Rideshare is similar to Uber, and it's very much alive in Dallas. You can always find a ride, no matter where you're going. More importantly, the bus stations are conveniently placed at the most important landmarks and sights, making it easy to go around.
Most venues work until 5 PM.
Many people visit Dallas because of its large number of galleries and museums. Keep in mind that these venues are open to visitors until 5 PM and are usually available at 10 AM. Most places have a similar work schedule, so don't expect to go out late at night to see an exhibit.
These cultural institutions offer discounts for retired people, students, and children (12 years old). In other words, if you want to visit some of the best galleries in the US, make sure to start your tour early in the morning.
Be polite
Even though Dallas is one of the largest cities in Texas, it has the mentality of a small town – everyone is polite, respectful, and kind. It's very different compared to places like Los Angeles and New York.
Everything here starts with good manners, and if you want someone to help, be respectful and treat them like your neighbors. Whether you're booking something, buying fast food, or asking for directions, you will get a long way if you're polite.
Conclusion
Dallas is one of the best travel destinations in the US, and the city has a lot to offer. Make sure to plan your trip and see what restaurants, museums, clubs, and attractions the city has to offer because it's a large city, and it takes time to move around.