The right winter style will protect you from the elements without sacrificing fashion. You can stay cozy and chic by layering a fitted henley with a ribbed cardigan and dark-wash jeans, then topping it off with stylish booties.
If you're bold, try a patterned maxidress and heels for a winter-ready party outfit. And don't forget a pair of classic black boots to complete the look.
Long Down Puffer Coat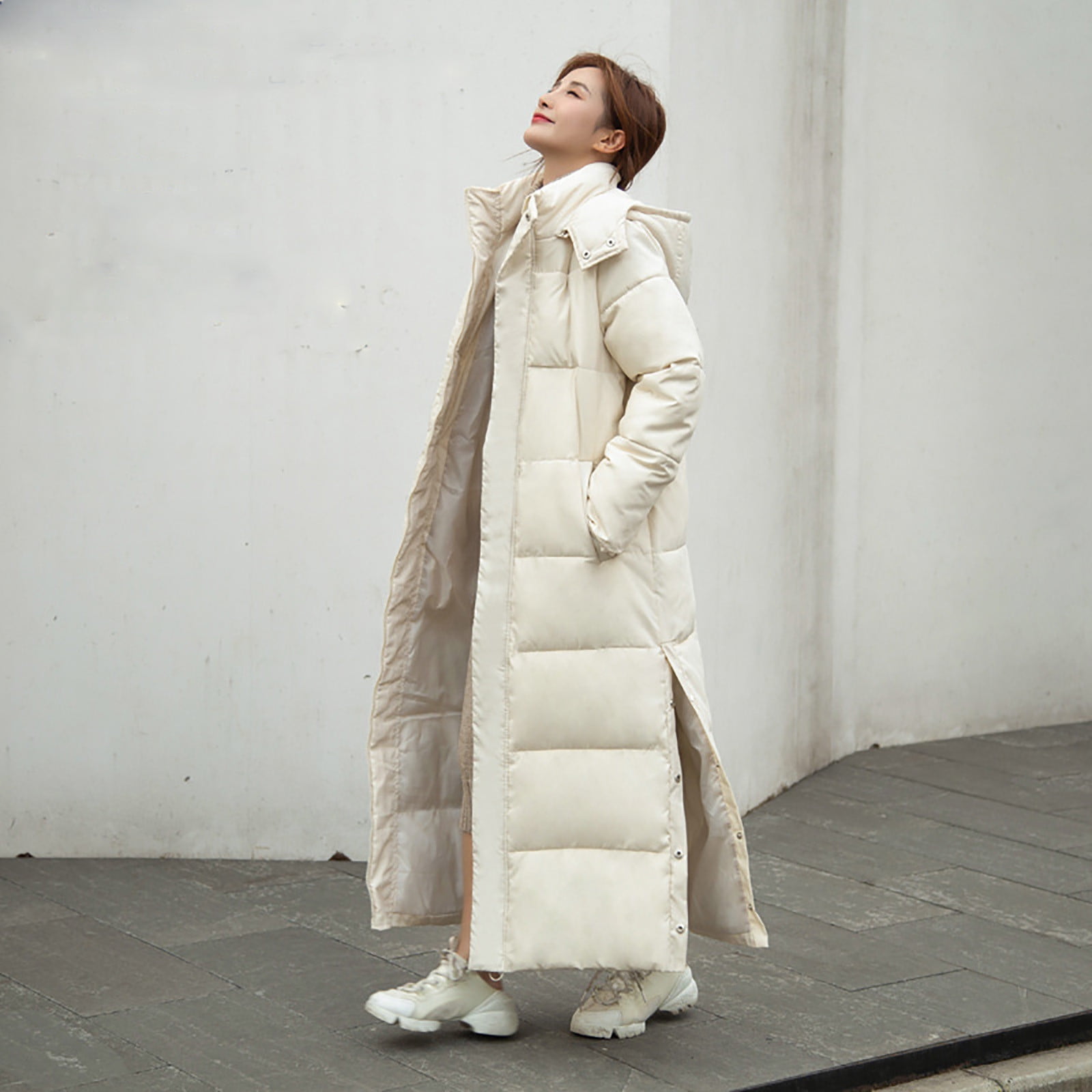 A long puffer coat is the ultimate winter outerwear staple. Whether you want to keep your look cool and minimal or make a statement, there is a style for everyone. This year's iterations are more versatile, with matte neutrals, glossy finishes, and even reversible styles. Featuring a cinched waist and belted options for fashion girls, these winter coats will keep you warm and toasty all season long.
Unlike other cold-weather jackets, puffers are designed with large and small baffles that offer a streamlined appearance while providing exceptional warmth. Some use goose or duck down, while others utilize lighter synthetic insulation that can be recycled, so you can feel good about your purchase, too.
This year's hottest long puffer coat styles include the faux leather version by Khaite, The North Face x Gucci's enviable outerwear line that features poppy prints and color-blocked silhouettes, and the Girlfriend Collective's Hooded Packable Puffer that can be folded into a light pocket inside the jacket—the perfect option for chilly hikes or backpacking trips. Designed with women in mind, the length is ideal for covering your legs while layering, and the silhouette is flattering and slightly fitted, so you can wear it with everything from denim jeans to a wool sweater.
Pair it with a sleek skirt to elevate your puffer for a comfortable and stylish winter outfit. For men, try a pair of fitted joggers and a pair of dark combat boots. For a complete company, don't forget a pair of black sunglasses and a beanie for the ultimate casual winter style. RAINS also offers a selection of winter accessories, including the popular Padded Bucket Hat, that pairs well with any of our padded coats.
Ankle Length Winter Coat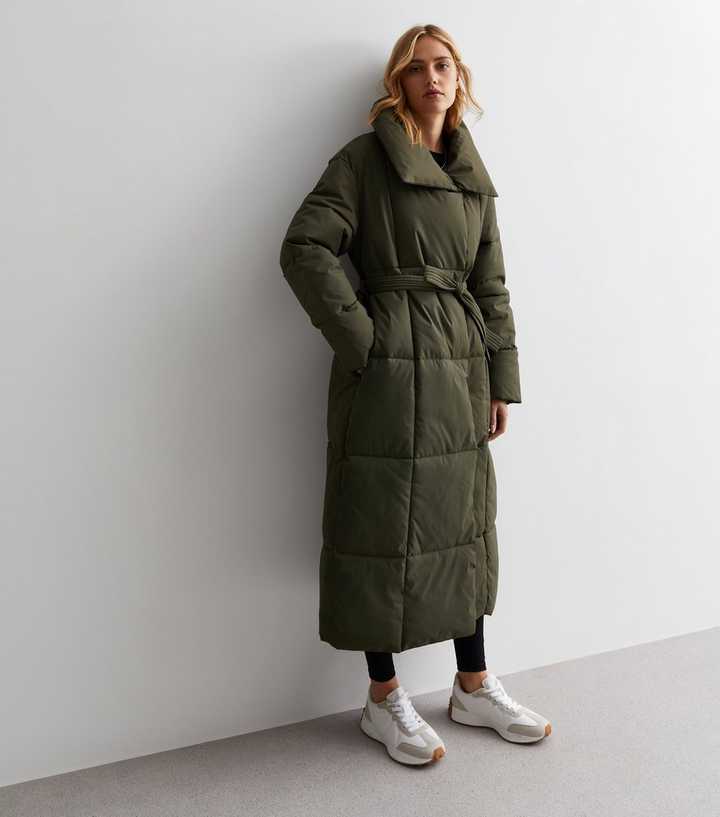 If you live in a colder climate, having at least one winter coat extending past the knees is a good idea. This length is a great way to keep your legs warm without overheating. These coats are available in various colors and sizes so you can find the perfect style for your body type.
Ankle-length winter coats can be made of wool, cashmere, or warm fabric. Some are lined with fur and are designed to withstand extreme weather conditions. Other types of winter coats are insulated with goose down or other synthetic materials. Most are machine washable and have a water-resistant outer shell. Some also feature hoods, zippered pockets, and cinched waistlines for a flattering look. You can find these coats online or at local stores.
Puffer jackets are the best option if you're looking for a winter coat that offers both warmth and fashion. They're typically crafted from duck or goose down, although some brands use other types of warm insulation, including recycled polyester and Primaloft. Some also offer a wind-resistant outer layer and a water-resistant interior lining.
Full-length puffer coats are the most practical choice in a very cold climate. This model from L.L. Bean is a favorite of one of our writers who lives in Wisconsin, and she loves the removable faux-fur hood for changing her look. This coat is also machine washable and has a waterproof zipper that prevents snow and rain from seeping in.
This women's winter coat is a lightweight option that's warm enough for most temperatures. It's a good fit for most women, and the sleeves are long enough to cover most winter pants. The jacket has a belted waist and front pockets and is available in various colors. It's a bit more expensive than other winter coats, but it is worth the extra expense if you need a high-performance coat for colder temperatures.
Knee High Winter Boots
There is nothing like a good pair of knee-high winter boots to keep you warm and look great. You can wear them with leggings, tights, or even a skirt. Ensure the shoes fit properly around your calf and are not too loose, or you will be uncomfortable walking or running. If you are not sure which style of boot to choose, try on several pairs until you find the perfect one for your legs.
A popular style of knee-high winter boots is a pointed-toe boot with a manageable heel. You can also opt for boots with studs or buckles on the front for a more rugged look. They are also easy to put on and take off, making them a great choice for a busy lifestyle.
If you want a pair of knee-high boots that will keep your feet toasty and dry while you walk in the snow or rain, check for a rubber sole or leather treated as waterproof. You can also go for insulated boots to protect you from the cold. Another option is to wear boots with a lug sole for a utilitarian look. You can match them with a femme skirt or dress for a high-contrast look that will turn heads.
Knee-high boots are the perfect accessory for fall and winter. They are more comfortable than their thigh-grazing counterparts, which tend to slide down and only work with slim-fitting pants or mini-dresses. You can find various knee-high boots online, including many designed for women with wider calves. Some of the best ones feature decorative retro buckle straps and fur lining to warm your legs. Others are made of smooth leather and come in various colors, from classic black to muted tan. They are also available in lace-up or zip-up styles.
3 4 Length Coat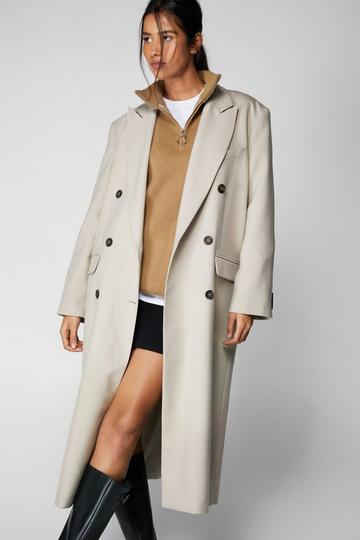 If you're looking for a coat that will keep you warm and stylish this winter, you might want to consider a 3 4-length coat. These coats are long enough to keep you toasty but look great with jeans and a T-shirt. They also come in various colors, so you can find one that fits your style.
If a 3 4-length coat isn't your style, you can opt for a long wool peacoat. These coats are double-breasted with notched lapels and flap pockets. They are a classic winter style that will never go out of fashion. They also pair well with black or blue denim jeans for a stylish casual look.
The Canada Goose Marlow Coat is an impossibly soft and comfortable coat perfect for cold winter days. This jacket features a high neck and an adjustable insulated hood to keep you warm even in frigid temperatures. It also has hand-warmer pockets and removable backpack straps, making it a great choice for winter hikes.
Another popular option is the North Face Apex Parka. This coat is made from a lightweight yet durable blend of fabric and down. It's also wind-resistant and waterproof. It is available in multiple colors and can be worn with any outfit. It's the perfect winter coat for anyone who loves to be outdoors.
While it may be tempting to buy the cheapest winter coat, it's important to remember that a good quality coat will last you for years to come. If you spend hundreds of dollars on a skin, ensure it's something you will be happy with for years.
Women's Winter Coat Trends
As cold-weather wardrobe staples go, no piece is more essential than a warm coat. Whether you're a fan of puffer styles or prefer to embrace colorblocking, this season's best coat trends have something for everyone.
Take a cue from the runways with pieces that add a contemporary twist to winter staples, from puffer jackets crafted in cozy knits to faux shearling options. This year's coat trends for women also see a return to neutrals, with buttery camel shades reimagined in monochrome looks at Chloe and Khaite to clean cream hues that engulf looks at Toteme, The Row, and more.
While furry numbers and puffer coats are ideal for weekends, this season's wool-blend coats make the smartest choice for work and smart occasions. Try this tailored style from Reformation, which features a cinched waist and shoulder pads for a polished look you'll wear for years. Or, opt for a relaxed teddy borg fleece coat from Whimsey + Row, made from recycled polyester for a soft feel and modern teddy coat design.
Alternatively, a plaid or herringbone print coat is an easy way to introduce texture and a touch of print into your everyday outfits. The latter is a major trend we've seen on the catwalks and in the closets of style influencers and celebrities, from tweed coats at Isabel Marant to checkered styles by Tanya Taylor and the like.
If you're more of a minimalist in styling, you can still embrace color in a coat with this oversized herringbone coat from Mango. The khaki shade is the perfect neutral for pairing with everything from skinny jeans and sneakers to a fitted tee and straight-leg trousers.