We've all been there. You've reached the end of an incredibly long, tiring, and demanding working day, only to find yourself struggling to switch off and achieve any respite at all. Luckily, there are plenty of ways to de-stress following a long and stressful day. You may have your very own routine when it comes to finding moments of quiet and calm. Remember that relaxation is a personal experience and is to be guided by whatever works for you.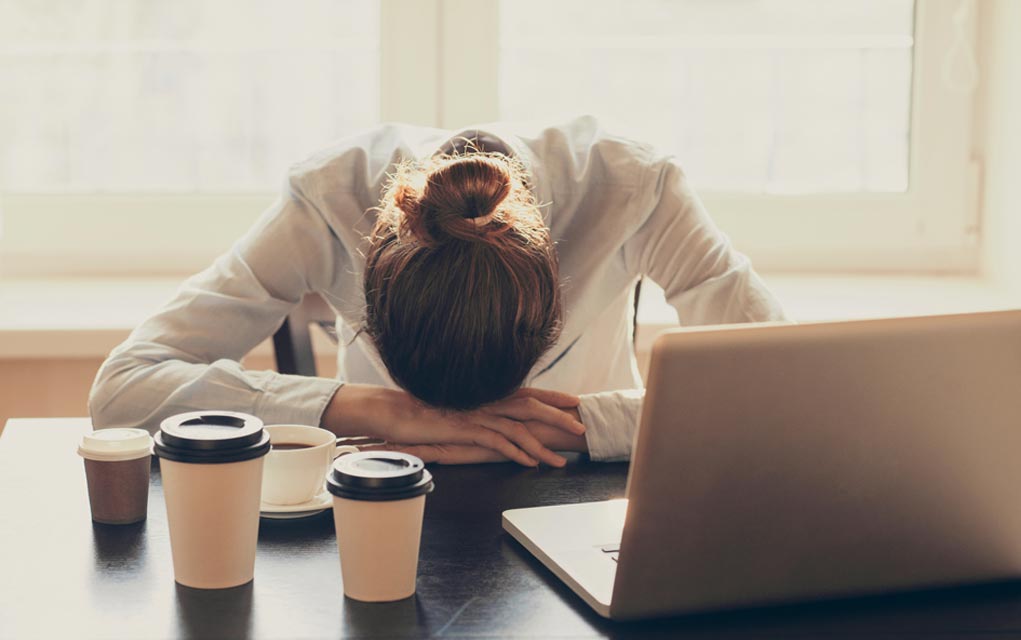 Get dressed in your comfiest clothing.
Whether your job requires you to wear a uniform or smart office attire, there's no better feeling than shedding your work persona and donning your comfiest clothes or pajamas the moment you get home. Those baggy pants may well become a symbol of your freedom, as well as luring you into a more profound sense of relaxation.
Listen to your favorite music.
Whatever your jam, listening to music can go a long way towards unraveling an exhausted mind. Classical music, heavy metal, pop, or retro, take a little time to sit and listen or dance madly around the room once you get home. Allow the music to soothe your spirit and oust the cares of the day.
Discover meditation
Meditation is a great way to switch off and center your spirit after a long and stressful day. Taking a moment to stop and rediscover the simple breathing act will slow the world down around you and help you shake off the shackles of work. An essential oil diffuser could enhance your meditation, filling your home with a soothing scent that reminds you to breathe every time you step through the door.
Cook a meal
Food provides comfort for so many of us, whatever it is you like to eat most. Plan a menu of your favorite foods, and endeavor to cook after long, stressful days. Okay, so you might not feel like donning an apron if you've been rushed off your feet. However, cooking can be incredibly therapeutic, and you'll have a delicious meal ready to eat at the end of it all. What's more, eating healthier, home-cooked foods can aid your physical and mental wellbeing and help you better conquer those bad days.
Treat yourself
There are few things more calming than knowing you've got a treat waiting for you at the end of the day, whether that's chocolate, a present you've mail ordered for yourself or a glass of a beloved tipple. Cannabinoid oil (CBD) has become increasingly popular in recent years to treat insomnia and anxiety to aches and pains. CBD products are legal and can help tired, busy minds to switch off while inducing a sense of calm. Why not take a look at a reputable CBD shop and shop online ready for the next time you anticipate feeling wound up?
Jump into a bubbly bath
Bubbly bath or shower – wash away a bad day with your favorite toiletries. There are few experiences quite as relaxing as a hot bath filled with salts, bubbles, or a colored bath bomb, particularly if you pair those with a scented candle, a book, and a glass of your favorite tipple. Those bath salts will serve a purpose to relax tired muscles and aid recovery.
Binge-watch your favorite boxset
You've eaten a healthy meal, taken some time to meditate, and had a warm bath; now is your moment to snuggle down and forget that the world outside exists. Movies and television boxsets provide plenty of escapism, whether you're into true crime documentaries, science fiction, or soap operas. What could be better than immersing yourself in someone else's narrative for an hour or two?
Plan for the day ahead
You might not want to think about work as soon as you get home but imagine how refreshed you'll feel if you know you've done all you can to prepare for tomorrow. Set aside tomorrow's clothes, make a healthy lunch, pack your bag and write a to-do list before switching off completely. Not only will you have less to do tomorrow morning, but you'll also be able to relax without that nagging doubt of jobs left undone.
Do nothing at all
Of course, you could do nothing at all. Sometimes we're so worried about doing it all that we achieve very little, particularly dangerous if you've had a bad day anyway. Remember that you owe yourself a break. You are not a robot. Whatever the day has had in store, take some time for you the moment you get back. Crawl under your biggest blanket, order takeout, and enjoy your own company. Whether tomorrow is a better day or not, you've given yourself that time to recoup; that time is priceless.
Most importantly, get into the habit of putting yourself first, and reward those long, stressful days with a few of the things you enjoy most. Not only will you manage a routine for those busier times, but you'll also have plenty to look forward to when work has been getting you down. Go on; you deserve it.