Whenever you need something in life, it is better to know the right way to obtain it. There are all kinds of wrong ways that lead you away from your goal. For instance, when you need a new TV, it is good to know what kind of features the right TV has and find a TV with all those features. If you decide to spend money on a TV set found in a shady shop without following the proper procedure, you may end up with a faulty product. The TV, in this case, will turn out to be a bad investment. You will have to spend a lot of money on regular repairs. Now, if you had researched about TV sets and gone to the right place, you would have avoided all the trouble. The same can be said for everything in life. Whether it is a product you need or a service, if you do your research and go to the right source, you will find a quality product or service.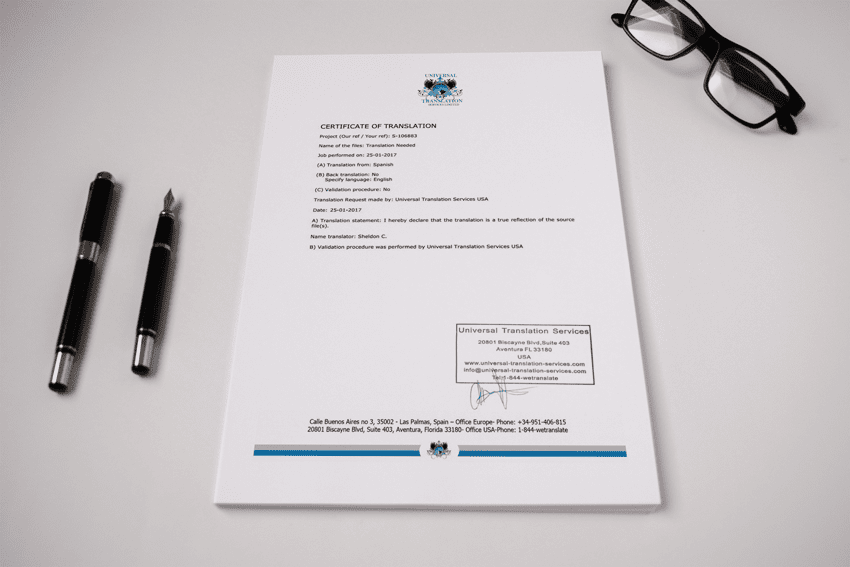 Most people on this Earth don't require translations in their day-to-day dealings, so when they need translation, they face many uncertainties. There are different types of translations, and understanding the difference between them may not be straightforward. There is also the fact that bilingual people can't do most types of translations; you have to find a professional translator for the job. But there are different translators for different kinds of translations. A legal translator cannot translate business documents with equal efficiency. The reason behind this is pretty simple. Like all other professions, translation also has specialists. Just like a heart surgeon cannot perform neurosurgery, the same translator cannot handle different translations.
When you apply for admission to a foreign university or immigration to a country via their embassy, you will need a notarized translation of your birth certificate. The notarized translation of a birth certificate is often incorrectly considered the same as the certified translation of a birth certificate. But a certified translation comes with a certificate of accuracy provided by the translation agency or the translator. But a notarized translation is one where the translator appears before the Notary Republic and swears an oath that he or she translated the presented document.
Where to Get Notarized Translation:
There are many ways you can attain a notarized translation of a birth certificate, but if you do your research, you will find out that the best way to attain it is via a certified translation agency. A translation agency with a huge list of satisfied clients is the perfect option for you to get your notarized translation from. The translation agency that provides quality work at affordable rates is usually a favorite among people, and that's why you should go with the people's choice. If you don't do your research and go with the first translation agency you see on the yellow pages, it will be your loss. So make the right choice.