Hiring a landscape decorator to transform your garden means shifting all the responsibility of the decor onto them. However, do not get carried away and let them do whatever they want entirely. It is important to first check your contractor's credibility and, next, to discuss with them about future maintenance services that they provide. Not only this, there are a few more things you would want to keep in mind before you hire your personal landscape decorator. Find some of them below.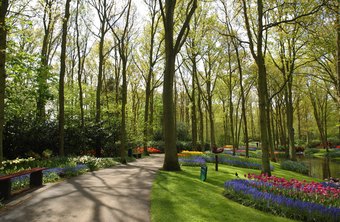 Hiring a professional contractor means you will be spending big bucks on the project. Take care of the credibility and the insurance cover provided by your contractor. You should expect an adequate amount of insurance coverage relating to the specific type of work that you want to get done. Check the details of your contractor's legal name in your insurance certificate. Note the specified services and the dollar amounts covered in the certificate. Also, check whether or not they provide Workmen's Compensation to ensure coverage for anyone who gets injured (just in case) while on your property. The dates for which the insurance is in effect should also be noted.
It is important to get the contract written down with a detailed summary of the entire project, the estimated time of its completion, the warranty, the agreed price, and the payment terms. A written down contract provides legal protection and ensures a mutual understanding between you and your contractor, hence providing peace of mind.
CREDIBILITY OF THE CONTRACTOR
Confirm your contractor's credibility before hiring them. Your landscape architect should be registered to ensure that they are trained in their field and are suitable to work for your desired plan. The staff members should have the following certifications: Certified Landscape Professional, Certified Landscape Technician, Certified Turfgrass Professional, or Certified Irrigation Contractor. For you to be sure that the contractor with whom you are working is an experienced professional, checking their credibility is important.
Most contractors usually have their own maintenance division to provide services to their customers. You can get a multi-year maintenance agreement from your contractor specifying the maintenance details to be expected from the contractor once the business is done.
EXAMINING CUSTOMER REVIEWS
Any landscape decorator will be willing to show you a complete portfolio of their work. You can also request to visit the site at which they performed the work to check into the quality of the work. Your contractor should also be willing to share with you the details of their clients who are ready to share their testimony regarding the job done already on their property.