In the upcoming generations, students' learning pace will eventually increase as the latest trends in technologies are making conceptual learning easier. The NCERT books that students try to study from are just not enough in a forty-one class where each student has their own learning style. Below mentioned are some of the major promising technologies that have a universe of possibilities in them. So let's have a look at it: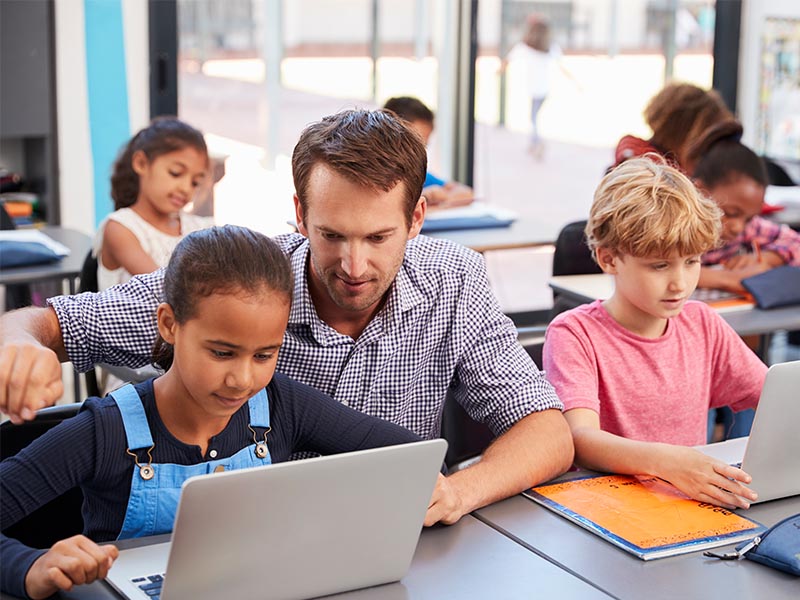 Virtual Reality Technologies – The classroom has now accepted tablets and portable devices such as laptops into its arsenal of edification tools. The technological advancements have the 21st-century classrooms progressing at an unimaginable pace. Brand new technology has been applied, such as virtual reality concepts and gamifying the education to create a different tutoring experience for its students. Google Expeditions is one such service that is providing students with the digital experience of witnessing their education in a way that was impossible before. A smart-phone can get converted into a virtual reality device with the easy application of Google Cardboard or a Mattel View.
Gamification of the Concepts – Like the above, game developers or educators are putting on their creative caps to develop games that teach through their gameplay or are completely educational. The graphics are getting more compelling each day due to the storyline that's generally attached to these games; the experience becomes tenfold more engaging and interesting.
Cloud Learning Concept – When a group of computers works together when connected through a network, usually the internet, it's termed as a cloud. The cloud computing model helps distribute the load of work to multiple systems where a large number of assets can work on it. When applied to education, this concept gives us a format of edification in which access to the content is universal, which is being done by accredited universities by providing online classes to students living thousands of miles away.
These are some of the major advanced technology terms that will define the future of the educational technology sector. The CBSE board is trying to integrate some of these modern techniques but is still far from getting a complete understanding of the modern edu-tech scenario.
Subscribe to BYJU'S YouTube channel and study difficult maths like Calculus, Algebra, Geometry, etc.