Giving your bathroom a new makeover may sound like a painful and costly task. But, considering the level of comfort and aesthetical appeal it gives to your space and the overall value it adds to your entire home, this challenging job is worth the effort and money.
The good news is that you can, most of the time, achieve a transformed bathroom look without knocking down the walls or opting for major renovations; just a few simple changes are enough. However, you may require a professional hand or skill for that.
So, if bathroom remodeling is something on cards for you this weekend, here are some amazing yet affordable ideas to help you –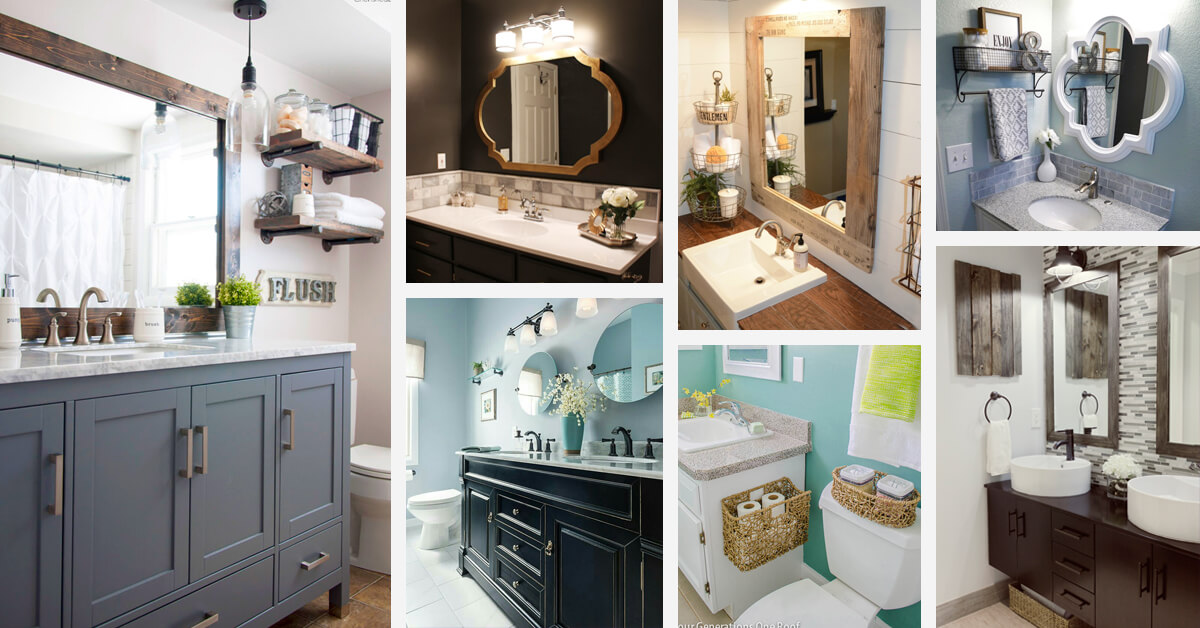 Yes, I mean to paint everything – right from the walls and doors to cabinetry. Use a fresh coat of a neutral color tone and witness a whole world of difference. It will instantly change your bathroom's look and feel and make it seem much bigger and brighter.
Bathroom experts have been stressing enough that though tiles are artistic, they are an expensive choice, especially when you hire contractors to lay them all for you. So, for homeowners that want budget-friendly bathroom makeovers, it is advised to limit the tile to floors and walls inside the shower stalls.
Granite countertops have always been a hot trend in luxury bathroom renovations. However, there are a few approaches where you can include them without burning a hole in your pocket. First, go for unusual colors other than tan or beige as they are popular and high-priced. Second, search for them at thrift stores. They may have some imperfections, but you can hide them anyway by placing a sink or faucet.
Replace Faucets and Other Hardware
Removing your old and worn out faucets, doorknobs, cabinet handles, and similar hardware items can make a huge impact on your bathroom space without undergoing a financial crunch. However, you need to make sure there is the same finish throughout to achieve a unified look.
Light Up with Trendy Fixtures
Light fixtures may seem insignificant to many homeowners, but trust me, updating them can change the bathroom's look beyond your imagination. The best part is they are a relatively small investment and can be found in various sizes, shapes, and designs to suit your style.
Replacing bathroom flooring can get exorbitant for an average-income homeowner. But that shouldn't stop him from enjoying new flooring in the bathroom. Vinyl flooring with easy peel and stick adhesive is very much available in the markets across Toronto that looks just like ceramic tiles and doesn't cost you over $50-$100.
Renovation specialists recommend finishing up the bathroom look by adding matching shower curtains, window treatments, towel handles, and mirrors. These small elements rejuvenate the overall space and take the style factor a notch higher.