Wine is not just a drink, but an emotion too. It binds you to your roots, transports you to those beautiful grapevines and countryside. Seated at the table, if sipping wine slowly refreshes those soulful memories of a person or a place, then a wine cellar is the safe heaven to your soul. Within the wine cellar, not only do you collect wines, but you also hold the precious memories of that first sniff. A wine cellar intact and enhances the taste of your precious wines to fulfill your expectations of that particular wine.
For a wine connoisseur like you, a wine cellar is a worthy investment that elegantly safeguards your expensive wine collection. After all, fine wine needed to be stored at specific temperature and humidity, shielded from the damaging effects of Ultra Violet rays of the sun to restore its quality and distinct taste over time.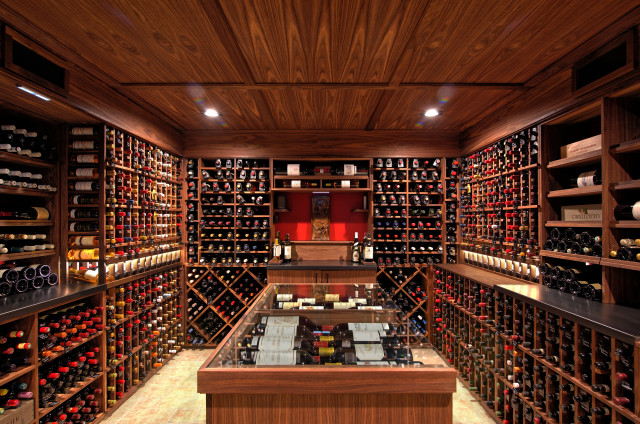 Since it is more than just a cavern for storing your wine, wine cellar designs require skill, knowledge, and experience to enrich and enhance your wine tasting experience. Thus, it is imperative to know what to consider when installing a wine cellar for your lovely wine collection. Here is a list that will help you plan, design, and select the perfect wine cellar for your home!
Aesthetic appeal–A wine cellar is not just a piece of furniture but also an extension of yourself. It should decorate a corner of your house and ornament your life and reflect your personality. Thus, while the functional aspects of the wine cellar are important, so too are their aesthetic feel. The

finest wine cellars

are made from stainless steel, insulated laminate panels, or wood to provide the perfect temperature, humidity, and insulation to your wine bottles.
Evaluate the facilities –Wine cellars are not just wine storing units, but a whole lot more than you can think. You should look for the wine cellars with the best wood and metal racks to keep your wine bottles horizontally aligned.
Equipped technology –Though the primary purpose of wine cellars is to store wine, protecting your collection from prying eyes, theft, or young hands is of utmost concern. With the technological advancements, manufacturers are now producing customized wine cellar doors with a biometric fingerprint lock, which claims to accommodate as many as one hundred different fingerprints.
Estimate your collection's size – Having a clear idea about the volume of wine collected over time will help you decide the dimension of the wine cellar you would want to install. Having a small cellar for a huge collection will be difficult to arrange, risking damages to the wine bottles. The reputed wine cellar manufacturers can offer you

the perfect solution for your wine cellar

installation because they are experienced in creating wine cellars according to their customers' needs and budget.