Every person in the world will tell you that healthy eyes are critical. However, just around 50% of people actually get an annual eye exam. This is counter-intuitive, but it is something that happens. A VSP survey showed us that most people skip these exams because vision correction is unnecessary, eye exams are too expensive, or no vision insurance is present. These are actually all reasons that are connected to eye exam misconceptions. We thus need to clear the air to bust the myths.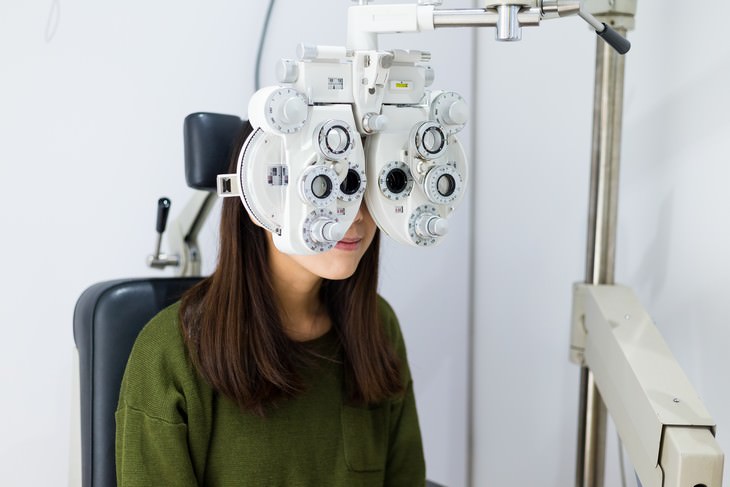 Look at all the eye exam misconceptions presented below from Spectera vision insurance to learn the truth.
Myth – You Do Not Need Eye Exams
If you do not wear contact lenses or glasses, you might think you never need an eye exam. You might not know that eye doctors will help you detect the signs of severe conditions and diseases. This is possible through comprehensive eye exams, like high cholesterol and high blood pressure.
Even if you never needed vision correction, eyes do change when you age. You were most likely younger in the past, and objects could have been seen really up close. As you are older, objects become blurry. Vision changes can easily be caught early when going to the eye doctor for the annual eye examination.
Myth – Children Only Need Eye Exams When School Starts
Contrary to popular belief, the first eye examination for a child should be done at 6 months. Most parents do not know this. After the first appointment, eye examinations have to be taken when the child is 3 years old. Then, it is needed before elementary school, and then you have to do this yearly.
The annual eye exams for your children are essential. This is because children cannot actually articulate things that they cannot properly see. Such a thing is really problematic. Statistics show that a whopping 80% of parents believe that eye exams will help children much better when in school. Also, 50% of parents only schedule eye examinations when the child starts to complain about some vision problems.
It is essential that parents fully understand how important eye care is for children of literally all ages. Always respect the recommendations of the doctor. If he tells you that you need to come for an exam at a specific time, this is what you have to do. A failure to do this might lead to an unwanted situation in which the child develops some sort of eye-related condition that is not caught at an early stage.
You surely do not want your child to suffer. This is why you have to schedule that essential first visit at the appropriate age.
Myth – It Is Expensive To Receive Proper Vision Insurance
The truth is you need to find vision insurance plans that will fit you and the eye care needs of your family. The same thing can be said about your budget.
Unfortunately, many think that vision insurance is costly. This is incorrect. In reality, you can easily choose a very profitable vision insurance policy. However, to do that, you will need to research information about the potential savings you get access to, together with other perks, like lens enhancements and eyewear allowances. Look for the plan that offers you the possibility of saving money on the next eye exam.
The best thing that you can do is to not hurry. The worst decisions are those that are done when you do not look at all your options. Make the best choices and be patient.