People are excited to buy the house of their dreams but purchasing a home is really expensive. Not everyone can pay the amount in one go since the high real estate prices make it difficult for buyers to crack a deal! That is when home loans come into the picture. A home loan is a loan that allows the buyers to buy a home of their choice by borrowing money from the bank or a mortgage company at a certain rate of interest to be paid with Equitted Monthly Instalment (EMI). EMI is associated with paying interest and principal both every month that will help in repayment of the loan over a specified number of years. Until the repayment of the loan, the lender will hold the title deed of the house. But that is not a problem if you are getting your desired home. Here are some benefits of taking a home loan: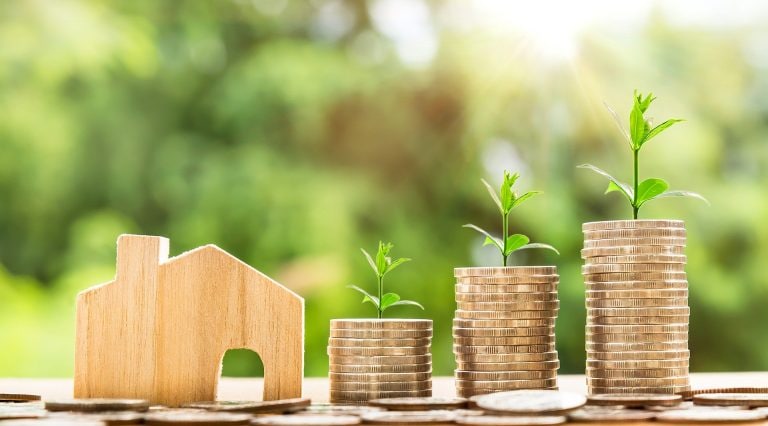 Capital Appreciation-
The prices of property are rising like anything. If you are buying a property today, it's cost will hike after a few years down the road. This phenomenon assures the safety of purchasing a property as the prices aren't depreciating over the years. In the long run, the construction costs and rent rates will rise, which will increase the value of your house, maybe more than the mortgage you paid. It's a silver lining in the cloud if you give your home a certain rent area to cover your mortgage super soon.
Builds Better Credit History-
Your credit score plays an important role in getting a low mortgage interest rate. If your credit history is good without debts, then you can be offered low mortgage rates. The report of your credit score over one or two years says a lot about you. That is, if you keep on working with a specific company for a longer time, this will improve your credit score and gain the trust of your mortgage lender. Therefore, keep your credit score high whether you are financially well or not; that will help you get a better deal or maybe discounts on your home loan.
Proper Details of Your Property-
Before handing over the loan, a mortgage company will go through the paperwork of the project. They do so to ensure that the property is legal and there are no disputes associated with it. Due Diligence is a formal procedure that analyses and ensures a thorough inspection of the property to confirm that no unexpected problems will arise while repaying the loan. These inspections assure that your investment is a safe one and exempts you from property inspections on your own.
Tax Benefits-
The primary advantage of taking a home loan is the tax benefit, and they are of two types-
Repayment of the principal amount.
Based on interest payment.
Going for a reputed mortgage company can provide you with several tax benefits and discounts.