Cutting boards are the most vital and useful instruments of the kitchen. They serve as an excellent utility while you are ready to serve a mouth-watering platter or preparing to chop fresh fruits or veggies, or meat. Mostly they come in several different options, but the perfect way to choose your best cutting board and then taking good care of it to keep away from bacteria and other microorganisms is a crucial thing to focus on. Perhaps, cutting boards must be preserved in an excellent shape with an obvious reason that they are the first thing where our raw veggies and fruits would be cut, and it needs to be spick and span while you present your palatable food. Given below are some professional guidelines for selecting the right cutting board and maintaining its natural state:
Selection of the perfect cutting board
Make a wise decision based upon its material:
Plastic boards are susceptible to hold germs and bacteria for long, and bamboo boards are quite hard and heavy, accounting for the cook's inconvenience. While wood surpasses all the other alternatives in every aspect. Wood should be the wise decision you make.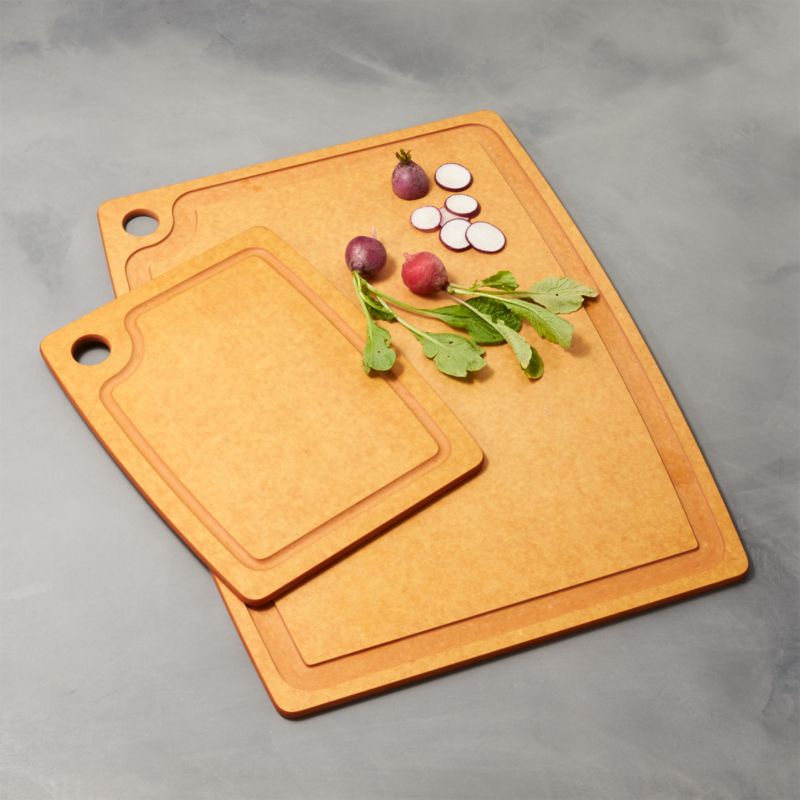 Choose an all-purpose cutting board:
Why waste money buying a board that is just meant to cater to only one of your needs? Why not go for a multi-faceted versatile board that is an ideal fit for all your occasions? It is the best way to invest your money and get the perfect cutting board for your kitchen.
Look for custom cutting board options:
With a wide range of personalized cutting board options available, you can choose a cutting board that can serve as a memorable gift, providing you a personal touch to your kitchen item. Designed with a high grade of natural wood, it is a superb way to gift someone with a gift to remember.
Cautions while using your cutting board
Select a right-sized board:
A cutting board that is either in a square or rectangular shape, which has an equally refined surface, should be used to chop your veggies and fruits. Also, it is essential to choose a large yet perfect sized board that suits your needs well.
Avoid opting for slippery boards; instead, shift towards stable boards. This will not only help in preventing accidents in your kitchen. Another tip can be the use of a damp towel beneath your cutting board.
Keeping your board Clean and tidy
Wash it often
Make a habit of cleaning your board right after you cut meat or chicken, rinse your board in warm water and regularly wash it in liquid soap and rub it hard from the small crevices. It is mandatory to keep the board in a healthy state.
Remove stains and odor from the board.
Baking soda and salt both work best to remove stains that are hard to leave the board. Salt is also powerful in keeping the board polished and not lose its natural luster. Thus, the odor may sometimes cause inconvenience and should be taken care of immediately using natural ingredients like lemon or vinegar. These are perfect for eliminating the toxic smell of onions or garlic.
Keep your board bacteria-free.
The bacteria or other pathogens must be eliminated from the board to avoid any infections that might otherwise occur. The board can be safeguarded from such bugs using simple ingredients like vinegar or hydro.gen peroxide. They are not just great sanitizers but also prevent any future growth of such microorganisms.