The use of Internet of Things technologies in industries is known as industrial IoT. There are still many misconceptions and apprehensions about it. This article will help in overcoming these problems and help you in a better understanding of Industrial IoT.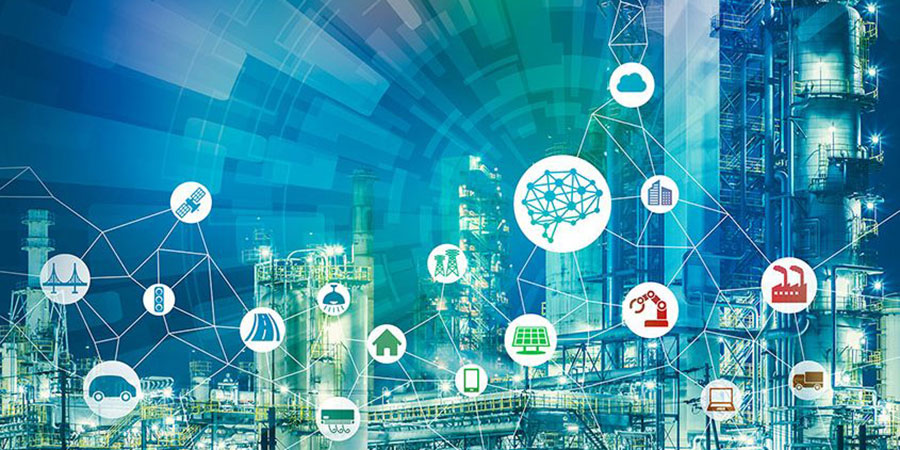 What is the Internet of Things (IoT?)
In the last few decades, the Internet of Things (IoT) concept has become quite popular. It covers a large territory, including physical devices, vehicles, home appliances, and other items lodged with electronics. The dictionary definition of IoT is 'the interconnection via the internet of computing devices embedded in everyday objects, enabling them to send and receive data.' But in reality, it is much more than this, it is being used in many fields, and the industry is one of them.
What is the Industrial Internet of Things (IIoT)?
The

Industrial Internet of Things

can be used in many industries such as:
Manufacturing
Logistics
Energy and utilities
Oil and gas
Transportation
Mining and metals
Healthcare
Aviation and other industrial sectors
The industrial IoT platform incorporates machine learning and data technology, using the sensor data, optimization of machine-to-machine communication, asset performance management, and automation technologies that have existed in industrial settings for years. It finds ways of servicing customers by creating new models for more mature industrial transformation. The term Industrial IoT was coined in 2002 by GE, a premier industrial company. The IIoT is transforming the industry. It has brought about changes in the way industries work. The IIoT is driving unparalleled efficiency, performance, and productivity, which has led to transformative operational and financial benefits to various industries. 46% of the global economy can benefit from the Industrial IoT, 100% Industrial IoT potential impact on energy production, and 44% impacts the global energy consumption.
READ MORE ARTICLES : 
Components of IIoT
There are various components of an industrial IoT. Such as:
Data Acquisition
Data Transmission
Data Management
Data Analytics
The order of the components is important for attaining the required results. With these components' help, an Industrial IoT helps industries measure if the machines are working efficiently. It actively monitors the process, acquires and stores data, analyzes it, and provides practical and actionable insights.
Applications of Industrial IoT
IIoT will excel in almost all industries. The manufacturing industry is making the most out of IIoT. There are several benefits of Industrial IoT in manufacturing. Such as:
Production flow monitoring: IoT in manufacturing enables the proper monitoring of production lines starting from the very beginning refining process to the ultimate packaging process and that too in very little time.
Plant Safety and Security: Effective monitoring of the key health and safety indicators, like the number of injuries and illness rates, near-misses, vehicle incidents, and other such incidents, can be done using IIoT thus, ensuring better safety employees.
Quality control: the IIoT sensors can be used for checking the composition of raw materials used, temperature and working environment conditions, waste generation on the final product and hence, help in identifying and eliminating quality issues.
There are several other benefits generated by Industrial IoT in many other industries.