As you plan your next home renovation project, do your due diligence before hiring your contractor. Whether you want to install a new bathtub or get new kitchen cabinets, you don't have the tools and skills to tackle a DIY home improvement project to renovate or remodel your home, finding the right contractor for the job the first and most important step in your planning process. But finding the right remodeling contractor is no small feat. The home improvement industry is full of well-trained professionals, as well as unscrupulous, fly-by-night con men. Finding a contractor who does quality work and completes your project on time requires research and pre-planning.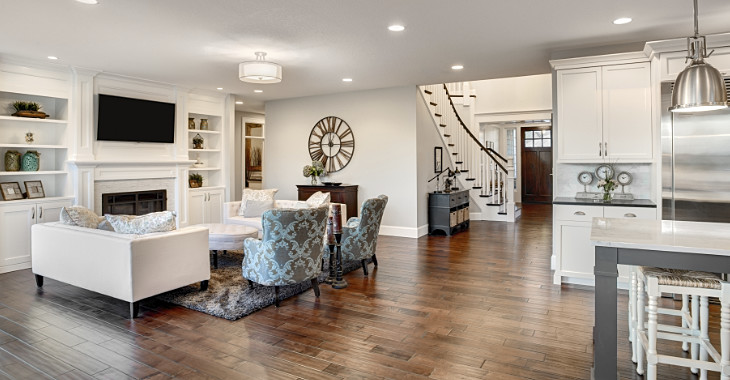 So, the best way of choosing a home improvement contractor is by narrowing down the best candidates. During the research phase, you should examine contractors' portfolios of previous work, licensing, referrals, and collect competitive bids. You may find all this research overwhelming, intimidating, or just plain frustrating. But remember your home is the most important place in the world. It is where you spend most of your time. So, you can't take any risk of hiring the wrong people who perform poor quality work. Now you may ask how to know whether the contractor you're considering is reliable or not. Here are the steps you should take before hiring a contractor to help you hire the right remodeling contractor.
Look at their Licensing and Certification
The easiest way to narrow down the list of contractors is by looking at their licensing and certification. The contractor you hire should also have a local physical address. If you're not familiar with your state's legal requirements, call your area's licensing division to know the specific requirements. Ideally, the contractor should have proper licenses and certification, ensuring that they can complete the job safely and efficiently. Contractors also have up-to-date liability insurance in case they damage your home. Insurance also covers workers who may get injured during the project. Hiring a local, licensed, and insured contractor is the safest option because they are more likely to be familiar with building codes in your area.
Get Multiple Estimates
The initial steps would have helped you in eliminating contractors with a history of subpar work. The next step is to obtain the job estimate from all of the remaining contractors on your list. Depending on the type of renovation, the contractors should provide your project estimate. Once you get multiple estimates, make sure to compare apples to apples. This means that you should consider the building materials, work methods, timelines, and other factors before making a final decision. Remember, it's not always best to go with the lowest price.
Check Their Past Work & Reviews
To get an idea of the contractor's quality of work, check out their past work and reviews. By looking at their portfolio, you'll also get to know whether they specialize in the kind of work you want. You may ask for references and talk to their previous clients to know about the quality of their products, their workmanship, and their customer service. Their business ratings and online reviews can also tell a lot about their professional reputation and experience in the remodeling industry.