Choosing the ideal career path takes you one step to being happy in a profession or trade that you like. Personality and character are the major factors that influence the choice of the course to undertake. The global lockdown due to the COVID19 pandemic has changed how individuals develop their careers. However, interested individuals can learn new skills through online platforms. Modern technology makes it easy for students to have virtual lessons during uncertain times.
Types of Vocational Training
Vocational training entails lessons and classes that equip learners with skills that they can use to make a living. It is part of preparing for a career path in an industry that appeals to you. Some of the trending vocational training programs include; learning massage therapy, being a personal trainer, fashion, graphic design, and others. Here are some benefits of enrolling in online vocational programs;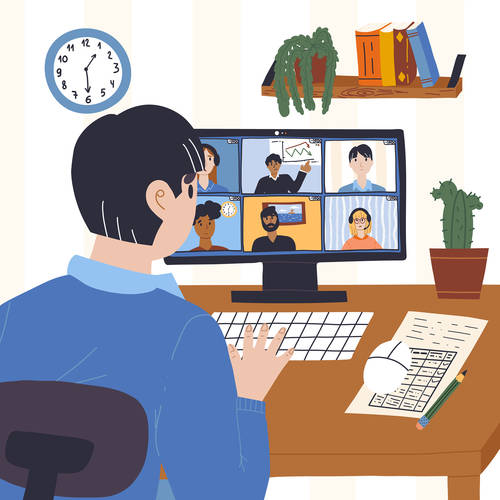 Access to high Demand Courses
Learning new skills makes a person more valuable in the job market. It offers a job seeker a wider chance of finding work. Learners can take advantage of the network between potential and vocational training centers. Curriculums for online vocational programs are simple, and they meet the required standards.
Search for careers that are on-demand to take advantage of a gap in the job market. They offer programs that are marketable in the future.
Offers Flexibility
The Daily hustle and bustle of life may seem like a hindrance to career development. However, with online vocational programs, the schedules are flexible and fit all kinds of people. Part-time and full-time students can choose a plan that works out for them. Learners have no restrictions in joining as they can start online vocational training at any time they want.
A variety of options
Online vocational training schools have a wide range of programs that they offer. Learners can choose those careers that appeal to them. It is vital to be in a job that you love because you will have the passion and will to continue when things get tough. There is no need to wait for institutions to open as one can take advantage of ongoing online vocational programs.
It equips Learners
With vocational training, it is impossible to miss out on employment opportunities. There is a high demand for technical skills in entry-level jobs for both private and public organizations.
Programs in vocational training take less time to complete than colleges and universities. The quality of learning does not change with reduced time. It takes half a year to complete some courses while others will run for two years.
Conclusion
Vocational training helps in the specialization of jobs and addressing immediate needs in the industry. There are grants and loans from the government for eligible candidates. Take time off in quarantine to learn new skills that will make you more marketable to employers.
Vocational schools are turning to online platforms for them to train professionals. The need for refresher courses and trends led the Southern California Health Institute to adopt new business processes. Companies from all kinds of industries and business niches have no option but to adapt.