Do you know that the structure of your home should be checked about every five years? You've built a fabulous home, but even the best structures become weak and unsafe without proper maintenance. When it comes to renovation, most homeowners make several excuses like "isn't the right time" or "it's too expensive or time-consuming" to renovate the home. But this is where they make a big mistake.
The home renovation projects come in all types and sizes to suit your specific needs and budget. Basically, there are two types of renovation- partial and complete. If you don't have a budget for a complete renovation (large-scale), there's always an option to consider minor works and fix existing issues. This will ensure the safety of the house and its inhabitants. Over the years, some parts of your home get broken and need renovation. Possibly, your home's walls have cracked due to bad weather conditions, the roof has been damaged, or the basement is leaking. In all such possible conditions, renovation can enhance, redecorate, extend, or redesign your home.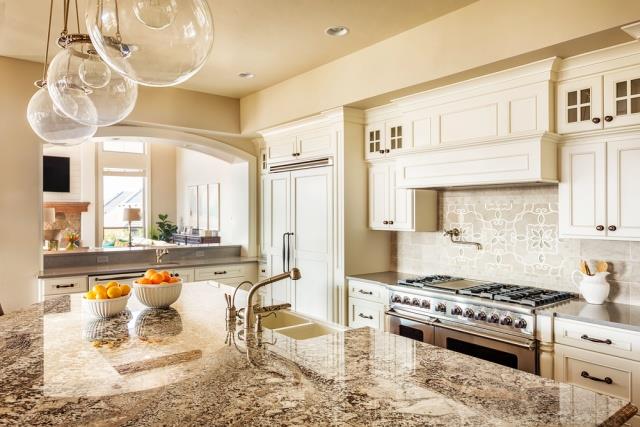 If you're still unsure about renovating your home, read further. Below we've discussed some smart reasons to avoid all the excuses and finally renovate your home.
Increase Home's Value
Many homeowners renovate their homes to increase their resale value. If you're also planning to sell the home in the future, then simple renovations like painting walls or fixing any functional problem can help make your home appealing to potential buyers. When you keep your home in tip-top shape, it improves your home's appeal and values significantly.
Get More Space & Comfort
A two-bedroom bungalow can be enough for a couple. But as the family grows and new members are added, you'll need more space. You will need rooms for kids, guests, as well as a nursery or a playroom. Depending on your specific needs, you may need to change the current floor layout or create a safe, outdoor space for little kids to play in. Sometimes, people also decide to create a home office. Whether you want a room for your teenager, an additional bathroom, or a home office in the basement, it makes sense to start a home renovation project.
Enhance Home's Safety
Some issues like electrical problems or leaky roof just can't be ignored. It is important to renovate your home when you notice issues that can undermine your home's structure's strength. You should find an experienced home renovation contractor to take care of problems such as a faulty electrical system or a crack in the foundation. The timely renovation will help fix the issues to keep your family safe and prevent costly damage repair.
Improve the Home's Function
With time, your needs and lifestyle may change. Possibly, your kitchen doesn't have enough storage space, or your bathroom looks cramped. Depending on your needs, you may decide to install new kitchen cabinets or a deck or a patio for outdoor entertaining. You also add another bathroom to make things easier during those busy mornings. Sometimes, homeowners create suits in the basement or build rooms on the second floor for renting purposes. Whatever needs you may have, renovation can help in improving the functionality of your home.