Every year seems to face numerous changes in the automotive industry, and 2020 is not any different. For instance, the automotive industry is among the topmost data-driven industries in the world? Through the growing IoT and mobile technology, things have gotten much more comfortable than in the past. Manufacturers can now collect lots of information about drivers and even predict when maintenance is required. It's no surprise that the current vehicles have been modernized and are like a dream come true thanks to technological advancements.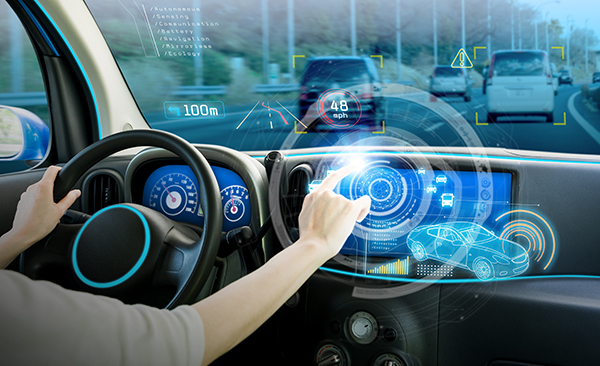 Likewise, the auto-repair industry is set to transform new technology-driven trends. The trends will take the automotive industry by a storm as they are expected to revolutionize the way automobiles are built, powered, and repaired. However, the concern is how the auto repair shops will adapt to the new consumer needs for automobile repair, the appropriate technology needed to deliver it, and developing new partnerships with tools, equipment, and replacement parts. It's no secret that the automobile design changes are taking place rapidly, which only spells bad news for most low-tech auto repair shops. The following are some of the vehicle trends and repairs to watch out for in 2020.
More reliable vehicles
The vehicles being produced now are quite reliable. Whether it's a car, truck, or SUV, the new choices have the reliability every car owner needs. Most of these vehicles don't require frequent oil changes. They can go for years and tens of thousands of miles before they require an oil or oil filter change. Such issues were one of the leading reasons why automobiles sought maintenance services from auto repair shops regularly. With synthetic engine oils that last long before they need changing, maintenance, and repair services covered for several years after buying the automobile, these new vehicles' reliability is out there for everyone to see. It is set to change the role of auto repair shops entirely.
An increase in vehicle leasing 
One of the trends set to transform the automotive industry in 2020 is the increasing online auto leasing in the market. Over the last couple of years, vehicle leasing has skyrocketed, and the trend is expected to continue through 2020. More and more people are choosing to lease automobiles rather than buy them. It all translates to less maintenance and repair work. Consequently, auto-repair shops don't get as much work as they usually would unless they choose to partner with automobile lease companies.
Connectivity 
In this day and age, everyone wants a seamless connectivity experience. In 2020, technological advancements meant that connection won't only be via mobile phones, homes, and offices but also in vehicles. This latest trend means that drivers get to access their favorite apps, music, and entertainment at the comfort of their cars. Likewise, kids can enjoy connectivity to their favorite Video games or get started with their homework while on their way home from school. While we have seen cars equipped with Wi-Fi already, going into the 2020s, it is expected to be a requirement for all new car purchases.
More use of carbon fiber in the construction of vehicles 
Construction of new vehicles is being shifted to lighter-weight substrates. Those who know a thing about cars will tell you that most of the focus is on aluminum and not any other material. However, the latest trend in the automotive industry is carbon fiber for exterior vehicle components and inner body structures. Drivers or automobile owners looking for a Tesla body shop should expect more carbon fiber structures that reduce the weight while enhancing rigidity. Carbon fiber is slowly finding its way into the market, and it's only a matter of time before it becomes the preferred choice among many automakers. It's good to see that manufacturers like Ford are already turning to use carbon fiber as the preferred material for some of their car models' wheels. The good thing with carbon fiber is that it enhances the overall driving experience through significant weight reduction and improved rigidity.
Better car customer experience 
In the past, navigation and voice control systems have not been the best. Most drivers have had various issues, and it's not uncommon to see someone search for "car insurance near me" to make sure they are well covered. Most Vehicle owners have experienced the "please say a command" voice-over, which takes as long as five minutes before the car does what you instruct it to do. Thankfully, with the latest trend of enhancing customer experience, several automakers are starting to use systems such as Apple Car Play that will be used to mirror whatever is in the driver's iPhone. It will be the best solution to build a seamless transition between the phone and the car. With so many trends, Apple lovers should be looking to take full advantage of car play. It increases user experience significantly and makes car owners fall in love with their machines.
Electrification 
Fuel reserves are getting depleted daily, and they are also bringing a lot of harm to the environment. Thus, the use of electric vehicles has become quite preferable, and it's one of the trends on the rise. It's an excellent option as long as the electric cars address issues like a high price, weak battery, inadequate charging infrastructure, and fleet electrification. The good thing about electric vehicles is their energy efficiency and environmental friendliness. Not only that, but their repairs are also reasonably comfortable, unlike the old models. Through the 2020s, auto-repair shops will need a transformation to meet the growing needs of electric vehicles.
2020 has seen some milestone technological advancements, and one of the beneficiaries is the automotive industry. A lot of progress has been noticeable, and things can only get better. People purchasing vehicles now can be sure of getting the most reliable machines the industry has to offer. Those who don't want to buy can look at car leasing options, one of the top trends in 2020. Likewise, things like connectivity, improved customer experience, and carbon fiber are set to transform the automotive industry.