When one decides to paint their homes, buildings, offices, or need a repaint, choosing a professional painter is the best choice. Painting, though a time-consuming job, makes a place look different and vivid. Setting up a brilliant example by painting every corner of the state, New Jersey painters are experienced and paint buildings with elegance and grace. Despite getting a variety of types of houses, these painters don't fail to impress. These expert painters do everything from a trim to walls. They not only deliver a meticulous interior painting experience, but they also ace in making the exterior beautiful. While one is looking for some home changes, these painters can prove themselves useful, providing various colorful solutions for updating one's property. If one undoubtedly wants to get a smooth texture, professional finish, and without any fuss, one should always turn to a painting contractor's skilled touch.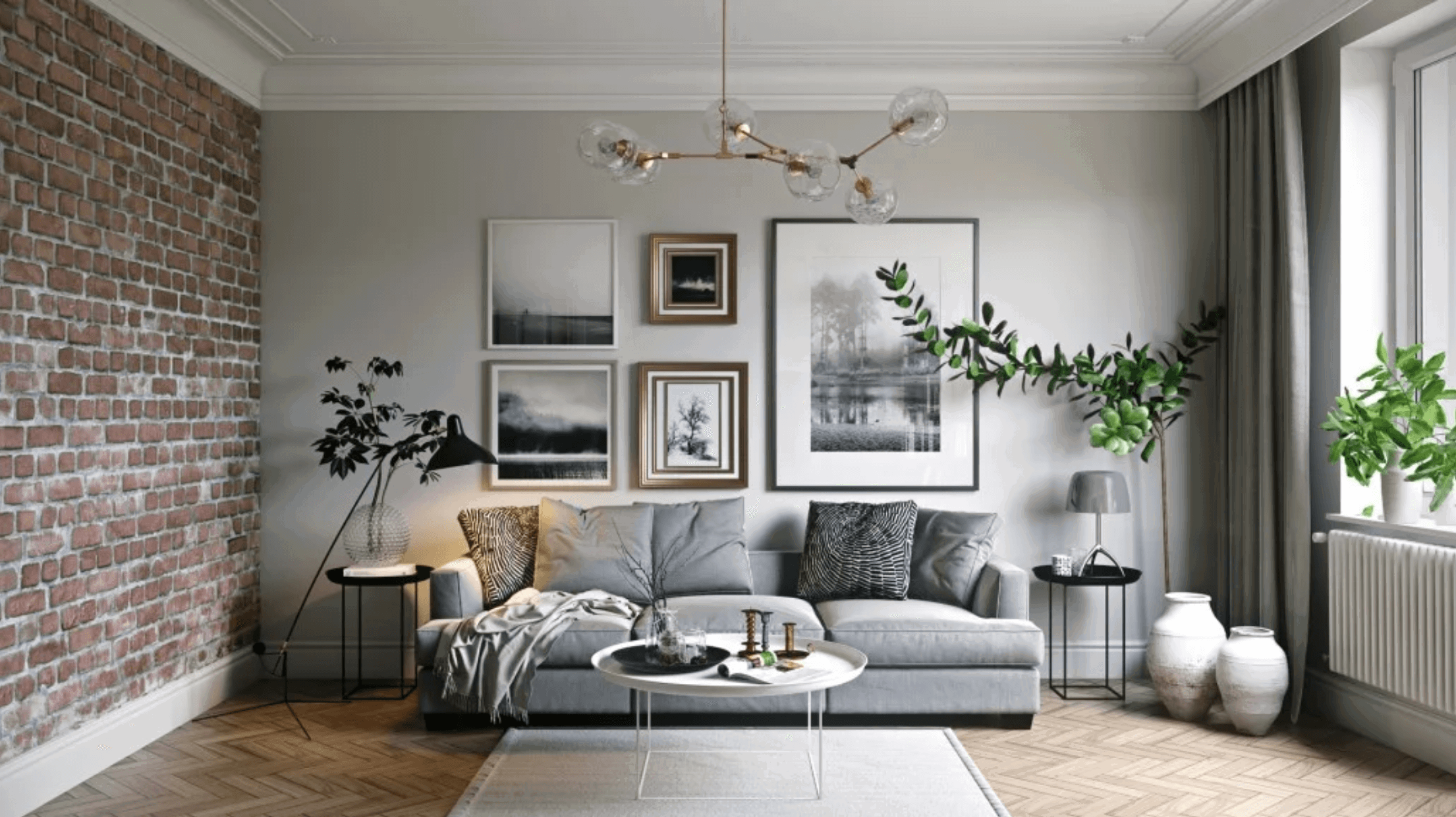 Making exterior and interior beautiful
Whether one wants an interior uplift or an exterior to inspire tranquility, these painters take one's ideas and create the space of dreams with a skilled team. The solutions for the external and the internal of homes are different. With environmental factors playing a significant role, the techniques are distinctive while considering the interior and exterior. The color combinations, the surfaces to apply the paint, and available customizations are the factors that make these solutions different. The main differences between interior and exterior color material are resins and additives.
· Interior
These companies use Vinyl acrylic resins in interior paints. The binding resins are rigid in interior painting. They allow interior paint to be wiped easily and are stain-resistant. Its uses are to enhance its scrub resistance and washability further. These paints lack heavy-duty additives that are vital for exterior ones. The companies use purdy roller covers, prints, blowers, stencils while painting these internal walls to add a fancy look.
Some companies use Blue Tape to secure protective floor and furniture coverings. Blue Tape leaves straight lines, no tape residue, and zero damage to your walls, floor, and furniture. The contractors seal nail holes and fill gaps using commercial-grade polyurethane or acrylic seal rather than latex caulk to clear out the imperfection like nail holes. Moreover, they use floodlights to ensure they corrected imperfections.
· Exterior
The resins used for exterior paints are softer, providing characteristics that help fight against fading, mildew, temperature changes, and moisture. The exterior paint needs to be tougher to resist peeling and chipping. To achieve this, the raisins used are 100% acrylic. The benefits include better adhesion and alkali resistance.
The strength of some additives used in these paints may be harmful in enclosed indoor areas. The painting contractors take extra steps to protect your landscaping. To protect gutters and siding, the use of ladder pads completes the task. Decks, patios, fencing, driveways, your roof, and your windows are covered and primed to protect from paint overspray. The painters apply Red Oxide Rust Inhibitor before painting in case they see rusted areas. They also outline all windows to not only ensure perfect and clean lines but protected panes.
A lot more than painting solutions
Painting companies in New Jersey come up with the best painting solutions and repair and a lot more to meet the needs.
With time, these problems require a hindrance, and for that, these companies come up with a one-stop solution for many things related to paint. The other facilities that these companies provide are:
· Wallpaper Removal – Removing wallpaper can turn out to be a messy task. Considering the damage wallpapers can cause to the walls, it requires a professional hack. So the companies come up with efficient, messy-free wallpaper evacuation procedures. It can save one's considerable time and prevent frustration.
· Reconditioning of Wood Siding & Decks – Decks and other wooden structures that lose shine after time require time to time attention. These companies come up with some step by step solutions. It gives your finish a fresh look and vibrant gloss.
· Power Washing – To clean sidewalks, decks, siding, and other exterior surfaces requires a modern solution called power washing. The local painters personally visit your property with proper equipment. These include pressure washers, ladders, hoses, and detergents.
· Commercial Planning – To inherit the extra wow factor in commercial homes, showrooms, offices, or storefronts, commercial planning is a solution. Companies also provide experts with enough experience to help choose between various tones, colors, and designs.
· Cabinet Painting – Renovating a kitchen cabinet is time-consuming and complicated. These companies make cabinet painting a breeze. Painting cabinets include cleaning and degreasing, removing hardware, removing cabinets and drawers, sanding all the surfaces, priming, and then painting or staining.
Taking care to prevent damage
Repair needs can differ according to the amount of damage that occurred to the painting. One can repair a badly painted spot without a lot of stress and need for an expert. But if the damage is extensive, the entire surface may need a repaint. New Jersey painters take some measures to avoid extensive damage. These solutions include:
· Washing walls properly (top to bottom) before painting because paint sticks best to a clean surface.
· Applying a primer ensures the trueness of the wall to a color that you choose.
· Applying two coats of paint for results to show better.
· Using better quality paint makes walls shiny, non-toxic, anti-bacterial.
· Using a separate specialty primer acts as an impactful solution for problems like stains.
Many companies in New Jersey provide perfect solutions for repair problems that require professional treatment. These repair companies come up with an online estimation of the told problem and appointment bookings. They have professionals who have expertise in the field and deliver quick and appropriate fixes.
Modern Painting Ideas
With the increase in technological advancements and painting a home taking a lot of time, these hacks prove to be just the right solutions. These changes are not in the tools but in the coloring materials too. The paints might be a little expensive but reduce the post painting cost or repair. Choosing these quality paints helps to provide benefits such as:
· Heightened durability
· Stain resistant
· Mold and mildew resistant
· Better surface adherence
· Provide smooth and even covering
The advancements in tools and equipment make painting a fast job and add flavors to these painting solutions. The contactless painting with spray equipment adds a feather to the cap of modern solutions. The material used to spray is non-toxic and sticks evenly with the surface. Embossed paint rollers add more to this experience, and companies provide customization making these rollers; the design one wants to see on a wall gets nicely printed on it. Large stencils that stick to the surfaces for simple and even paint applications save time and give a colorful and vibrant look. While working, they take full responsibility for any damage. They work really hard to maintain goodwill. These painters take care of the cleanliness and leave no mark after completing work.
New buildings, commercial startups, home extensions need modern painting tools for speedy and efficient delivery. Knowing hacks for small paint fixes can prove to be useful. But for extensive paint related and finishing issues, one needs to know about the companies that provide the best and on-time solution that too within the budget problem. Since professional assistance can help you figure out an easy solution to the issues, these companies' aid enables you to stay and implement your choice and ideas, which prove to be satisfactory. When deciding to choose which professional service, one can request a free consultation and remember essential factors like budget, quality of work, and time consumed.
With all these factors taken under consideration, go ahead and revamp your home with the new colors of your dreams.